We apply our Shop Japan knowhow and resources to assist in
the education of the next generation of workers.
Shop Japan Academy
We seek to provide students with expertise, knowledge, resources, and the opportunity to dream. One way we do this is through the Shop Japan Academy.
Our inaugural initiative involved Dr. Kim Woonho, associate professor at the College of Commerce of Nihon University, and our employees in a joint study on omni-channel marketing. Our employees gathered with students at our Tokyo office to conduct business planning, prepare content proposals, and gauge the effects of advertising to identify the challenges facing Shop Japan, and came up with proposals. The second study project was conducted together with a seminar run by Dr. Ikuo Takahashi, professor at the Faculty of Business and Commerce of Keio University. The theme was "Strategy based on a new shopping experience purposed to grow revenue by capturing new M1/F1 customers." The strength of the students'--their views unshackled by convention and their ability to identify trends--combined with our knowledge produced a synergy that led to new discoveries that would have eluded individuals working alone. Activities like these motivate our employees, and collaborations outside the company can produce innovative ideas.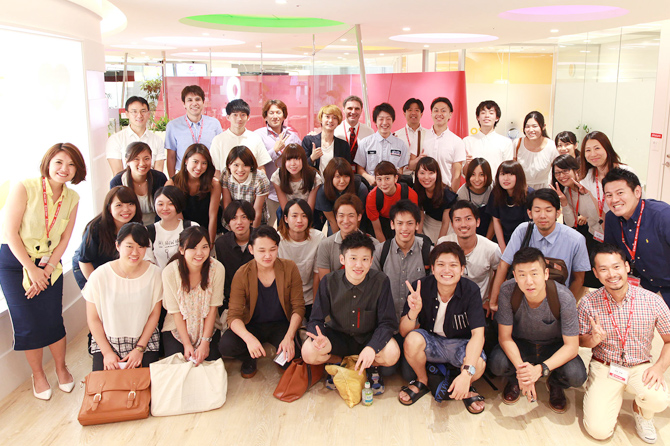 US-Japan Bridging Foundation Scholarship Program
Since 2010, we have worked with the US-Japan Bridging Foundation's
scholarship program to give American college students more chances to study in Japan. The goal of the program is to deepen understanding between Japan and the US by giving students first-hand experience of Japanese culture and customs. This contributes to deeper mutual understanding and a better business environment. Every year, these scholars who are on overseas study programs get together in our office to have discussions about their activities.