We contribute to our local communities in a number of different ways.
Chubu Walkathon
The Chubu Walkathon is an event designed to boost public interest in local foster homes and charitable organizations, encouraging donations as a means for Japanese and foreigners of the Chubu region to return the gratitude to their communities.
We endorse the spirit and aims of this event, and have assisted with the fund raising activities since the first Chubu Walkathon held in 1992. Many of our employees take part in this event every year.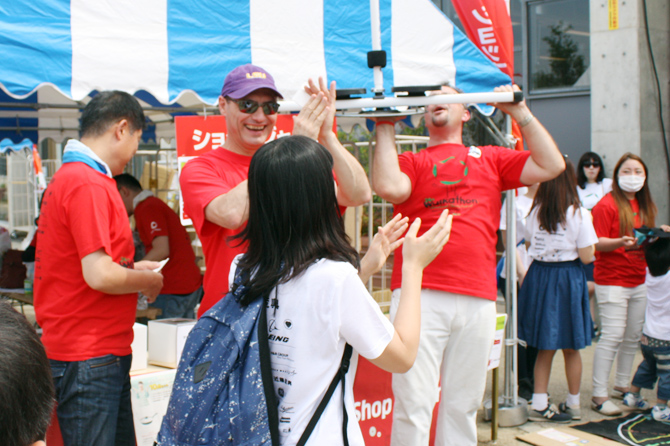 Nagoya YMCA Charity Run
Nagoya YMCA Charity Run is a fund-raising event that supports children with disabilities. It aspires to create a society in which both children with disabilities and those without can live together in happiness.
The event aims to raise social awareness and interest in children with disabilities, encouraging people to take part in the charity run. Entrance fees are used to support the YMCA's education program for children with disabilities. We have been providing support since 2012, with some of our employees taking part in the charity run each year.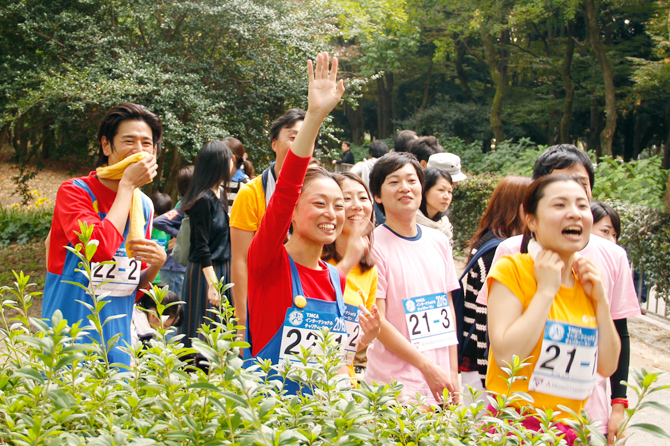 Santa & Friends Nagoya
Santa & Friends Nagoya is an event that many of our employees have independently participated in since 2009. Its goal is to share the happiness of Christmas with children in orphanages in Aichi Prefecture. We send Christmas gifts to the children every year. Our company has provided support in the form of matching gifts.
*Matching gift means that our company provides an additional donation of a certain amount to the same charity whenever our employees make a donation.It's a mechanism to help support our employees' voluntary participation in social service activities.