Staff Members that Support Oak Lawn Marketing
Shingo Ito Corporate Planning Joined OLM in 2009
A company with both Japanese and American qualities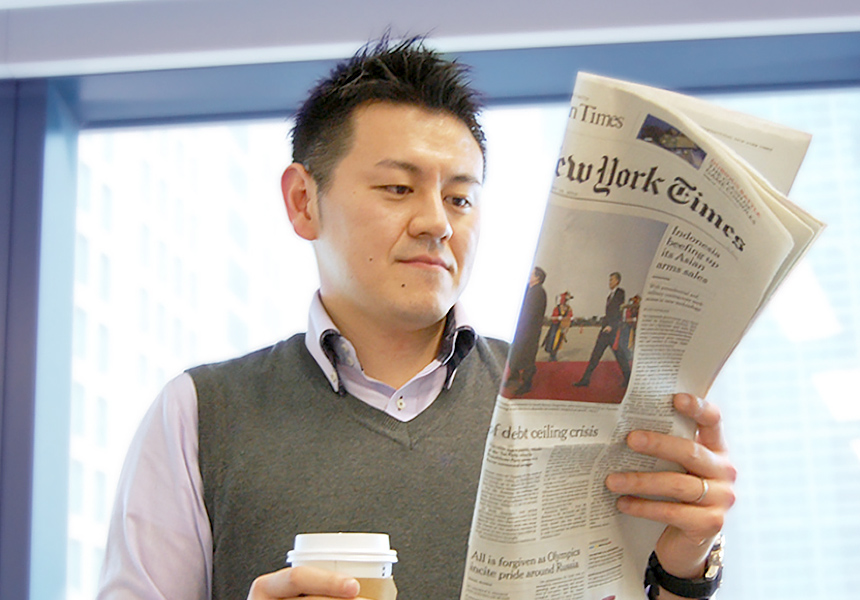 What can you tell us about your current work, in terms of your primary mission and roles?

Until recently, I was promoting the expansion of Shop Japan into Southeast Asia in a bid to fulfill our vision of Enriching Lifestyles Worldwide. I mostly handled negotiations with partner companies in the introductory period, supported the building of infrastructure to run the mail order business, and coordinated things inside the company. In the future, my duties will include making medium-term management plans and other plans with an eye on the future of Oak Lawn Marketing.

What interesting or appealing factors do you think are unique to OLM?

Along with the company itself, it would have to be the people and the work the company does. Everything is fresh and energetic. I think our company has the potential to exert tremendous energy.

How have your impressions of OLM changed since you joined, and what has made you glad you joined?

Before joining, I imagined it would be like a foreign company, but I now see there are both Japanese and American qualities. My experience studying overseas has given me a global perspective, and I enjoy the international atmosphere here.

What has been your toughest challenge or required the greatest effort in your career?

Work is work, so there are a lot of things that mentally exhaust me. For example, an overseas business trip can result in a tight schedule, especially during the business introduction period because you have to meet so many different people. Last year, I took a trip in which I stayed in the country for just 22 hours, entering at midnight and leaving at 10 p.m.

If we are to achieve the WHY of Shop Japan, employees need to be happy. Based on this thinking, what specifically do you do to stay happy?

I make it a habit to think about anything other than business once I leave the office. When I am off work, I make the most of the time I have with my family. I have a lot of fun playing with my 18-month-old son.

What is your current goal at work?

When I was interviewed, I said that I would take OLM to the world. Today, that vision is becoming a reality. I personally like to stand out. I hope I can support the process of making the company better known to society as a member of the planning team.

What advice would you give students and others hoping to work at OLM?

This is a company of contrasts. We have staff who always take their work seriously, but dance like crazy at staff events. If you are someone who likes to try new things, test your potential, and create a system that is remarkable and helpful to society then I certainly invite you to apply.