Staff Members that Support Oak Lawn Marketing
Atsushi Yamazaki Website Planning Joined OLM in 2010
Linking personal growth with the company's growth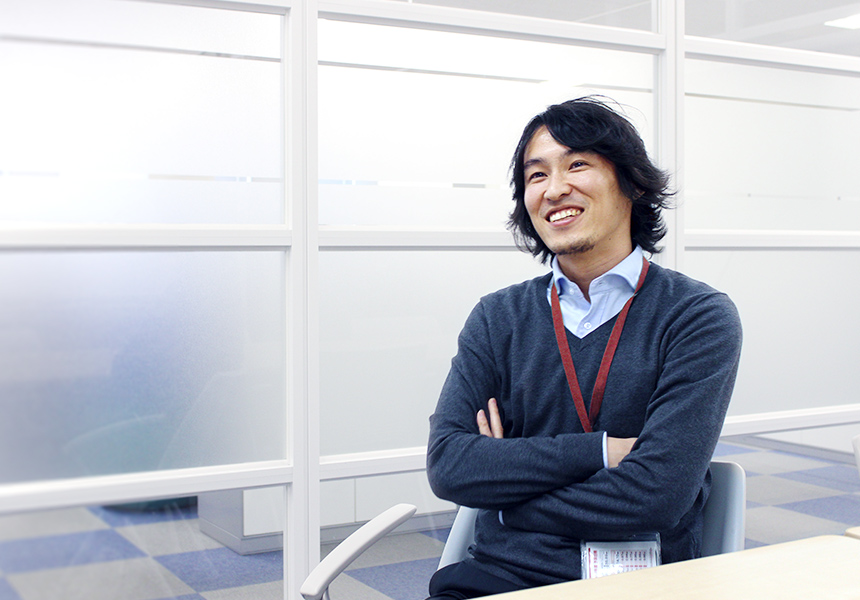 What can you tell us about your current work, in terms of your primary mission and roles?

I have two main missions. One is to absorb the best practices from overseas Web consultants. Online marketing is more advanced overseas, especially in the United States. I adopt these best practices, and accumulate knowledge. My other main missions is find ways to introduce our products to our main target audience on the Web, and to encourage that audience to visit our site and buy our products. Meanwhile, media is changing, and it is imperative that we cultivate and expand new media, especially the Web. The Web offers enormous scope for growth, and this is very much reflected in sales. Trends can be harsh, and results will vary with your strategy. Referring to historical data and the performance of peers, I translate my own ideas into action and try to boost our earnings.

What interesting or appealing factors do you think are unique to OLM?

There is wonderful diversity among our people in terms of age, gender, and nationality. The company also provides an environment in which we can come up with new ideas without being constrained by these factors. This makes OLM unique, and it offers products that excite customers.

How have your impressions of OLM changed since you joined, and what has made you glad you joined?

Before joining, I felt that momentum would be vital in such a fluid industry. After joining, I discovered that elaborate data analysis is involved. I realized that a lot of detailed work goes on behind the scenes in the world of TV shopping and the brilliant images it projects. I am happy I joined OLM because I can explore new challenges while helping the company to expand. One of the best things is that I feel my personal growth is linked to the company's growth.

If we are to achieve the WHY of Shop Japan, employees need to be happy. Based on this thinking, what specifically do you do to stay happy?

I like sports and I have played soccer (football) since I was at school. In winter, I enjoy snowboarding. It's a difficult sport to master, but I always feel driven to improve my skills, so I head to the snowy mountains almost every week together with a friend who is much younger than I am. Apart from that, I recently started playing golf. I just love physical exercise and want to continue doing sports in the future.

What advice would you give students and others hoping to work at OLM?

It may be hard to do, but ultimately it comes down to what you want to be. I think OLM offers an environment that is supportive in this regard. We ourselves have plenty of ambition to grow, and I hope that people who can help us do that come and join us so we can grow together!