We encourage employees to maintain a good work-life balance, and focus our energy on creating workplaces that allow individual workers to make the most of their abilities and play active roles.
Shop Japan's diversity
"Diversity" is one of our corporate values, as we believe it is necessary for "enriching lifestyles worldwide." We therefore improve our working
conditions so that each employee can display their ability to the fullest and perform at their best regardless of sex, nationality, disability, etc.
The ratio of male to female employees is about the same, and the workforce is made up of seven nationalities.
Women account for 28.1% of management positions, and 62.5% of leader positions or prospective managers (as of end of October 2015). In addition, the rate of women who return from maternity/childcare leave has been 100% for nine years in a row since 2006.
Diversity is something we take for granted and has been rooted in our corporate culture.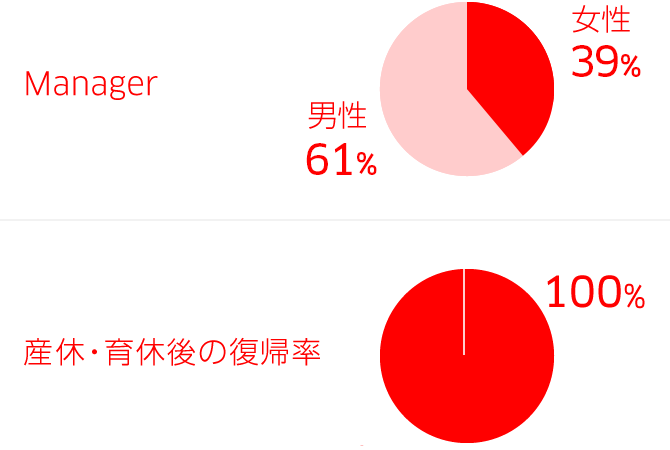 Introduction of SJ My Time to
focus on results, not on time
In order for the company to grow, it is indispensable to have each employee perform at their best. "SJ My Time" is a policy that has been introduced for each member of our diverse workforce to achieve his/her best results. Once you have worked at least 120 hours a month, it is regarded that you have worked 100%, even if you shorten your work hours by working intensively. By removing the "work hours" frame, you can choose any work style that best fits your lifestyle. For in stance, it is possible for you to work from early morning till early afternoon, or come to work in the afternoon, etc. We also permit some employees to work from home.
Employees can use the time saved by shortening working hours for other purposes, such as upskilling, recreation, or activities with their families. The system will improve their work-life balance, and in turn, enhance their performance at work, creating a virtuous.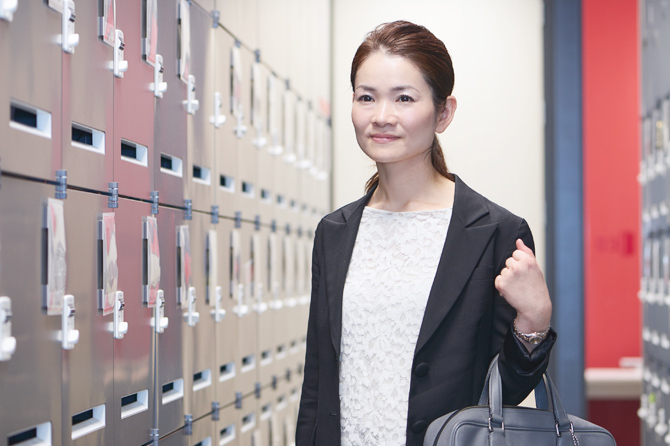 Support system for working mothers
We have strengthened our company's structure to allow all employees
to maintain a healthy work-life balance, including time off for periodic
pregnancy checkups, flexible work schedules, maternity leave, child-rearing
leave, etc. Instead of just changing our company rules, we have fostered a
corporate culture where employees are actively supported by the others around them.
Special leave available to all employees
We have introduced family support leave to encourage all employees to maintain a healthy work-life balance. Requiring no special application, this program is aimed at encouraging all our employees to spend time with their families. Employees with children take advantage of this leave system to attend school entrance ceremonies and sports festivals, or to take care of their children when they are sick.
Strength of an organization with diversity
The Oak Lawn Marketing Group has offices not only in Japan but in the United States and China etc. The Group benefits from diverse human resources who represent seven different nationalities. To contribute to more affluent lifestyles around the world, our employees come together from different backgrounds in respect for each other's gender, culture, age, and other attributes to produce an organizational strength in which the whole is greater than the sum of its parts.