Careers | Duties

We offer positions in a wide variety of fields.

There are job opportunities to support Shop Japan from various angles.
Product Planning, Development, and Sales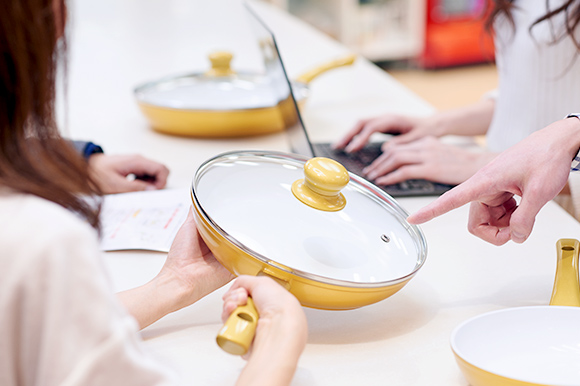 Product Development
Product Development works to discover and import products that are popular in other countries but not yet available in Japan, and also negotiate with suppliers to develop new products.
Product Sales and Planning
This team draws up strategies for Shop Japan products. The work together with other sales channels to analyze market trends, sales results, and customer feedback to develop and execute strategies for creating products that customers will continue to love.
Store Sales and Store Management
Store Sales and Store Management proposes products to general merchandise stores (GMS), home electronics stores, department stores, and others. It also works to cultivate, maintain, and expand sales sections. Its staff regularly visit sales floors to propose product displays and promotional items. It also operates stores directly run by Shop Japan, with duties ranging from staff education to new floor development.
Video Production
The Video Production function produces video for TV infomercials, and analyzes the response after the show is aired. It also handles relations with loyal customers who appear on shows as testimonials.
E-Commerce Planning
Our E-Commerce Planning function plans and produces our desktop and mobile sites. It contributes to sales promotion through proposing optimal product promotion methods on PC and mobile platforms.
Call Center and Quality Management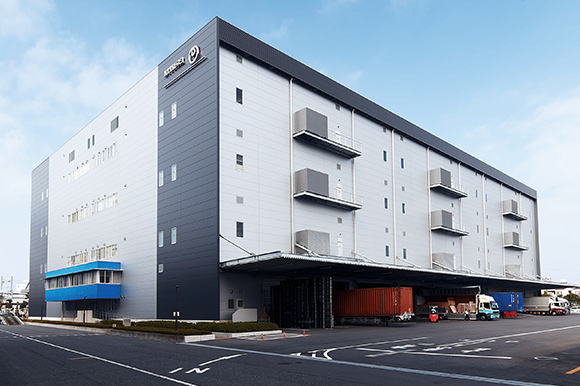 Call Center
This function operates and manages the call center, which receives orders from customers and provides support for products. They also manage communicator (phone operator) training to improve service quality.
Product Quality Management
Product Quality Management works to acquire the necessary certification and to prepare specifications that ensure we fully comply with the many product laws and regulations. It also manages the production and design quality. In addition, it audits the processes in factories and conducts sample tests in factories in an effort to improve product quality.
Logistics
This function places orders for products and negotiates delivery dates that are consistent with market trends. It maintains an appropriate inventory level and manages inventory to ensure the proper delivery of products to customers.
Back Office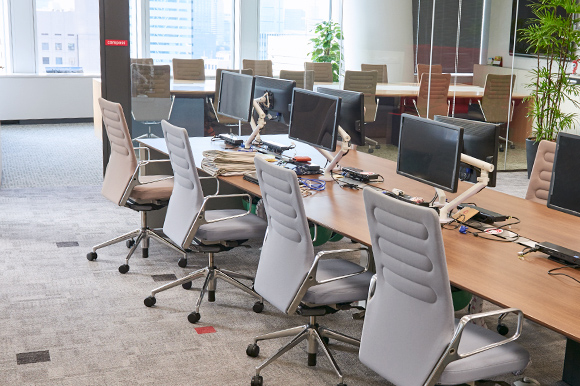 Corporate Planning
Our Corporate Planning function assists the management team in decision making. It constructs the organizational structure and formulates medium- and long-term management plans based on the internal and external information that is collected and analyzed. It also engages in planning of new businesses such as overseas TV shopping business.
Human Resources
Human Resources handles the planning of the personnel system and recruiting operations, which aim to find skilled human resources while identifying the appropriate staff size. It plans and provides training for recruited personnel based on a self-development program to help them develop their own skills.
General Affairs
General Affairs manages the company's assets and documents and revises different internal rules. It prepares for and organizes the General Meetings of Shareholders and Board of Directors meetings. It also refines the working environment to help employees work efficiently and free of stress.
Legal Affairs
The Legal Affairs function checks contracts to support the smooth implementation of corporate activities. It also reviews videos, online shopping sites, direct mail, and operation manuals from a legal perspective to avoid confusion among customers and ensure that all these materials are easy to understand. It takes measures against the manufacture and sales of goods that imitate our products.
Accounting
The Accounting function deals with two major tasks. The first is financial accounting, which covers the management of internal expenses, customer payments, and transactions with business partners. The second is managerial accounting, which includes the creation of reports based on many different types of data and the analysis of this data. It also conducts management analysis, budgeting, and budget control.
IT
The IT function plans, implements and operates our internal infrastructure, including the infrastructure for the call center. It plans, develops, and operates information systems and, in the event of failure, swiftly identifies causes and takes remedial action.
Public Relations
Public Relations strives to broadly transmit information about the company and its products so that customers are familiar with Shop Japan's activities. Identifying the characteristics, seasonality, and targets of particular products, it carries out public relations activities on products and on the company.